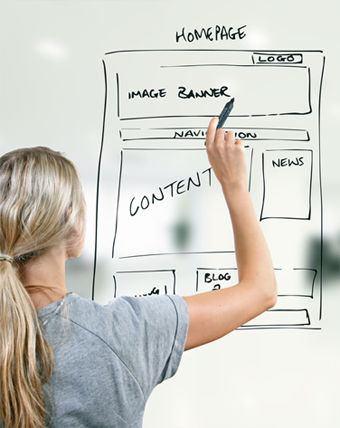 Let us create together the design which identifies you. Choice of colors, creation of the logo, layout, the whole adapted to Web and mobile. By working the ease of navigation thanks to an effective ergonomics, the Internet users will surf with pleasure on your web site.
It's beautiful
Your web site is a communication channel among others. But, it is often the first thing which see your interlocutors. As you know, the first impression has a lot of importance. It will set the tone on your company: " it Is fashionable ", " it is serious ". Your Internet users are going to answer these questions in the twinkling of an eye.
Very aware of the importance of the design of your site, we work together, all the team, around your design so that he corresponds to the image which you wish to convey.
To cycle, that does not forget itself
Your Internet users surf every day on Web sites. When they arrive on yours, they thus have certain habits. For example, a blue and underlined text is a link which goes to another web page. There are hundreds of examples as this one. Navigation menus, sliders, forms of contact, buttons, etc...
Your site is not a simple poster, we can interact with it. We can click, register of the text, navigate ... All these actions must be simple and intuitive. So your Internet users can navigate and use your site with pleasure. It is our objective and this is why approximately 30 % of our realizations are never published on the Internet because we work again this one to improve the ergonomics of your web site.